So you've been in business for a couple of years and your store is doing well, but is it time for you to grow your business? The majority of small businesses believe that they can double their sales within five years and do so with a relatively small number of issues, according to a survey from the National Federation of Independent Businesses. Are you ready to grow your business? Here's what you can do: Open another location: Just be sure to make sure that you've had steady growth over the past few years and that you wouldn't be competing against yourself. Form an alliance: Partner up with other stores that have a similar customer base as you so you can help each other make more money. Diversify: Get creative and bring your store to the next level by offering a new or unique product or feature. For example, if you're a running store, offer some community exercise classes. Target other markets: Are there other markets that might benefit from your goods or services? Could you introduce something new in your store to cater to a different market? Create online presence: If you don't already have a website, it is time to create one. Giving your customers an additional space to shop at your store can only help, not hurt, your business. Use data to make smarter decisions: Identify the numbers and data that matter to you and use those. You never know what information you have today that you can use to make decisions in the future. See what your competitors are doing: Your competitors must be doing something right to succeed, so figure out what it is, and do it better! Click here to learn how RICS Software can help you grow your business! Participating in the ecommerce channel of retail sales is something many existing retailers aspire to do. Is it a good idea?  Yes. Is that because you will be the next Zappos or Amazon?  Probably not. However, if done thoughtfully and with consideration of what the true costs and benefits are, you can create another channel for selling your merchandise and provide another aspect of fantastic customer service to your customers. Many independent retailers out there have created success by building a reputation centered on selection and service.  The great in-store service they expect from you is exemplified from you allowing them to now shop from you online whenever it fits in their schedule.  The convenience to order that product online and then run into the store to exchange or make additional purchases is just another reason they come back again and again. So what does it take to get started? First off, you don't want to create more work for yourself than you have to.  You need an ecommerce solution that is integrated with your POS.  This will allow you to process transactions through a shopping cart on your website and seamlessly record those transaction through the same system you're using in your store right now.  The end result is you don't manually process a sales transaction and you maintain the great analytics on the performance of your ecommerce inventory. You don't want to utilize a solution that confines you to only one website platform or shopping cart.  Just like you don't want to use a POS solution that forces you to work with only one credit card processor.  RICS software is compatible with multiple shopping carts and website platforms through our web development partners and can also serve you as the POS you're using in your store.  You will be able to maintain accurate information on how well your inventory turns, what ROI you're getting on a class or even specific inventory item, and make smart data-driven decisions about what offerings you want to extend online. RICS has developed compatibility with eBay and Amazon through our web development partners that is allowing our retailers to participate in some of the largest 3rd party ecommerce sites currently in play. It's really is important to consider the various aspects of an ecommerce for your current business.  Remember the website platform, the shopping cart, and your inventory management solutions should all work together so you can continue to grow your operation and have a scalable solution. RICS is ready to help you tie it all together and be ready to make more money and serve your customers well.  We'll be happy to show you how! [vc_row][vc_column][vc_column_text]You might be feeling the stress of this busy time of year. Switching to a new POS system is probably the last thing on your mind. We get it. You probably don't have time to research or learn about all of the benefits that you can start reaping immediately. Let us tell you! By switching your POS system today, you will start saving a ton of time and money when you need it most. Within the first 6 months of switching your POS system, you will be able to automate the fill-in process and generate purchase orders that will take work off your plate and give you more time in your day. All that you have to do is place the order with the supplier. These capabilities can help you cut back the time spent on the replenishment ordering process by 90%. Right away, RICS can create your markdown schedule so all that you have to do is enter when you want to markdown certain merchandise and by how much. This will allow you to move inventory out the door more effectively and see a bigger return. After 6-12 months of using your new POS system, your data starts to accumulate and you have a season under your belt, you can use the prior data and reports to make future buying decisions. This data will help you make smarter choices about your merchandise, which will put more money back in your pocket. You can analyze the performance of new merchandise and determine if you need to buy more or cancel future orders. You can make adjustments on the fly when you run reports with your POS system. Once you have used your new POS system for a year, you will have better insight into your customer base and sales performance. You can market better because you can analyze customer lists and separate your customers based on what they bought last year and when they bought it. This allows you to personally market to them, which should increase sales! Your POS system also tells you peak sales times so that you can staff your employees strategically and prevent overstaffing during slow periods. In the long run, your data will allow you to compare previous years' performances and inventory to guide your decisions for upcoming years. You can look back at last year and see when the most profitable sales took place and when heavy markdowns occurred. You will have a substantial amount of data for your business to make smarter choices. Better data leads to higher profits!
Check out our infographic to see how onboarding now will help you later:
[/vc_column_text][/vc_column][/vc_row][vc_row][vc_column width="1/1″][minti_image img="2554″ lightbox="1″][/vc_column][/vc_row] [vc_row][vc_column][vc_column_text]It's time that you view retail technology as an investment in your business. While it might seem like a big transition, think about it this way- investing in retail software today can save your business money throughout the future. You can use your own business's data to guide your buying, marketing, and selling decisions. You can do things like decrease your inventory spend by 40% or create personalized promotional materials for customers based on purchase history. Unfortunately, your competitors can do the same. The silver lining is that many small and midsize retailers are hesitant to embrace modern retail software because they prefer to stay comfortable with an outdated system. Beat them to making this switch! You have the opportunity to distinguish your store from your competitors by investing in retail software that collects and analyzes your business's data, which allows you to cut costs and increase profits by making smarter decisions. Don't wait for your competitors to catch up! Before you make this transition, it is beneficial to understand the value of inventory management and all that RICS has to offer. When you hear retail software, you might assume that it is just a point of sale, but in truth, it's so much more. A point of sale is necessary for ringing sales and selling your products, but the real opportunity to cut costs and improve your profit margin lies within your inventory management strategy and process. Operating with fewer people during peak season, decreasing inventory spend, and creating purchase orders in a fraction of the time are just a few examples of how inventory management software can help you to be more profitable by offering insight into your business. Take a look at our ebook for more information on how you can benefit from retail software and grow your business with technology, or click here to schedule a demo.[/vc_column_text][/vc_column][/vc_row][vc_row top_padding="40″][vc_column width="1/4″][/vc_column][vc_column width="1/2″][minti_headline type="h2″ font="font-special" size="fontsize-xxl" weight="fontweight-800″ lineheight="lh-12″ transform="transform-uppercase"]Download the Ebook[/minti_headline][minti_image img="3168″ lightbox="2″ url="/wp-content/uploads/2015/07/eBook-Small-Retail-Big-Profits.pdf"][/vc_column][vc_column width="1/4″][/vc_column][/vc_row] Are you utilizing RICS reporting to make the best decisions for your business? David from our support team is here to walk you through simple steps to help you run reports. More specifically, he will offer a refresher on how to identify your top sellers each month. Using your data to run reports will help you make smarter buying decisions and give you the most return on your investment.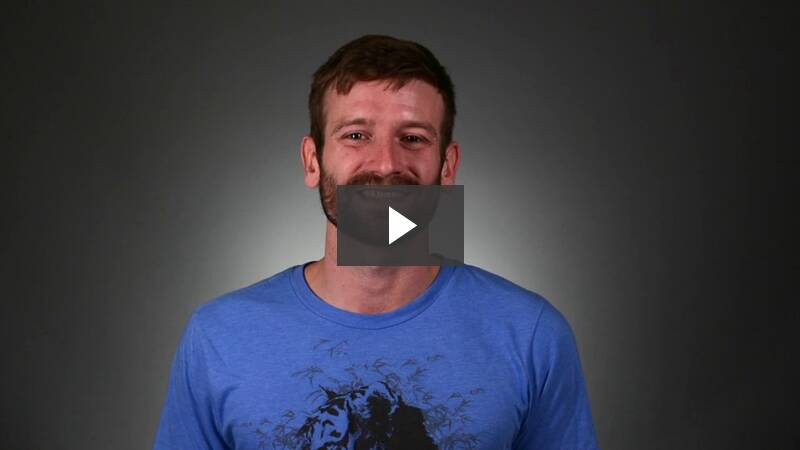 When you own or manage a small business you have to be on your toes at all times. It's go-time from the time you get in, to the time you leave (and sometimes at home after you thought you were done for the day). Orders coming in, sales coming up, employees with questions, and bills to be paid. Being "on" can be exhausting, and though it may be counter-intuitive, slowing down can really grow your business. Take a breath, take a step back, and look at your store(s) from a new perspective… Run a report you haven't run in a while. RICS has some great reports to run when you're in the analytical mood. What's the old saying? "Retail is detail?" Well, you know where the detail is: Product, Price, Place, and Promotion. Let's run a report on Product:
The Best Sellers Report includes the best or worst selling SKUs ranked by quantity sold, dollars sold, dollars profit, ROI%, Turns, On Hand Inventory Value, or sell-thru percentage. Run this report zeroing in on Worst Sellers and you may see a product that's marked up too high, not featured enough in it's section, or has aged out of style.
What about Price?
Pick a class to filter by in your Price List Report and take a closer look. Are there items that you can create signage to demonstrate value to potential customers? Your price versus the competition perhaps? Or, your price combined with a Frequent Buyer Program = Value!
If you have more than one store you can really get into the nitty gritty and make some strategic moves. You see on the Bestseller Report that Shoe A is flying off the shelves at Store 100, but at Store 200, they're not moving the product. Is it worth Transfer some stock from one Place to another? Maybe you have a salesperson who is really good at promoting and selling that particular shoe. Find out with the Salesperson Summary and filter by that SKU. Find out how that employee is promoting the shoe and get others to do the same. RICS is a data powerhouse, and the reports available can really help you make good business decisions. So, slow down! Grab a glass of lemonade, sit back and explore RICS Reports. Want to learn more about how you can use RICS to grow your business? Click here to schedule a demo. As a small business owner, you care about running a business that you're passionate about. But you also care about keeping the door open for your customers. One of the number one questions that small business owners face every day is how can they make more money? Am I selling enough? How can I increase sales? Can I decrease inventory costs? The truth is- these questions are all important to address and most likely, you have the data to answer these questions right in front of you! Check out how these three data points can help you make better decisions for your business (and your bottom line). Compare weekly sales data. It's incredibly important to compare your store's sales to what you did last year. If you don't know what you did last year, how do you know what you should expect to sell or forecast for yourself this year? Pull a report for weekly sales year over year. Once you do that, you'll be able to see how your store performed last year and determine if your sales are up or down. Know your low-selling items. If you're hanging on to items that have been in stock for too long, you're losing money on those items. If inventory isn't selling, it's taking up space for inventory that will sell and make you money! Once you are able to identify the products that are sitting on the shelf, you can set up a markdown calendar for your store to ensure you're moving products out that aren't making you money, rather than ordering more. Quickly identify recent top-sellers. Keeping your thumb on the pulse of trends is incredibly important when it comes to selling inventory. Know which items have been recently flying out the door, so you can quickly restock these items, rather than restock a lower selling item. If you know what people want, you're able to stock the right product at the right time to ensure you're selling more to your customers! Just because you haven't been tracking these data points on a weekly or monthly basis doesn't mean you can't start now! Setting the expectation to run reports at a designated time each week can get you in the habit of paying attention to your data and start taking advantage of what it's telling you. Interested in learning more about using this data for your business? Download our free Increasing Profits Now guide! The point of sale has evolved since the development of the first cash register in 1883. The cash register was originally created to to ring sales and collect money, but it has now advanced far beyond that. In fact, if you're still only using your point of sale to ring sales, then it is past time to consider adopting modern technology.
"The future of point of sale is beyond traditional or mobile POS – it's real-time retail…" – Ken Morris, Boston Retail Partners
You may ask yourself, what is modern retail technology? A modern day point of sale should not only process payments, but it should also include inventory management, customer relationship management, and expansive reporting capabilities. Big-box retailers have already adopted modern technology to increase profits. Is your small-to-midsize business able to compete?
Here are three ways to use your POS for more than just transactions:
1. Understand your POS is a data hub: Your POS is the main entry point for sales and customer data, which are used to generate reports and guide decision-making.  2. Optimize your team: Take advantage of tracking employee data to help you identify top salespersons, recognize weaknesses and implement mentorship programs, and staff your employees at peak selling hours. 3. Implement customer loyalty programs: Customers expect to have personalized shopping experiences. Use your POS to track customers' transaction history and reward them for returning to your store. Want to learn more? Check out the full ebook here. As a small business owner, you know the importance of tracking and analyzing your data. But in order to make the quick, real-time business decisions, you have to be looking at your data on a regular basis and adapting to what it's telling you. At times, it can be hard to know which data points can help you make the best decisions for your business. Starting with these three data points can help you get a grip on analyzing your data and start putting it to work! High-selling items that are low in stock. Knowing what items are your best performers and when they are most likely to sell can change the way you do business. Keep your eye on this type of item to be sure you're restocking your item at the right time. You don't want to find yourself in an item's peak selling time without the right amount of stock on hand for your customers. Low-selling items that have been in stock too long. Inventory that has been on the shelf too long is a problem for your bottom line. Make sure you are identifying which items aren't selling well and marking them down to clear space for inventory your customers actually want. Items that have recently taken off in sales. Items that were top sellers last month may not strike a chord with customers this month. Whether it's seasonality or a new trend, you always want to be in the know about which items are taking the top selling spots in your stores. This way you can quickly restock these items, rather than putting your money towards inventory that has stopped selling. Interested in learning more about using technology to grow your business? Check out our How to Grow Your Business with Technology guide. So you just evaluated the last month of sales and it was a great month, but why? Do you have systems and processes in place to repeat your successes? Are you trying to get off the up-and-down roller coaster of sales? Using technology to implement and execute systems and processes within your business will help smooth out the ride. Systems and processes, what do they look like? These can be simple things that help make your daily business life more consistent and repeatable. For example, providing weekly sales and inventory numbers to your managers at the same time every week to avoid delaying this information, which affects their job performance and makes them less effective. Until you provide them with this information, they are unable to make the necessary adjustments to labor, ordering, etc. that can make a difference in your business. Having a point of sale and inventory control system to track and analyze this information can drastically increase your success rate and help you repeat results. A POS and inventory control system can help with consistent analysis, information dissemination, and can allow for needed adjustments that can lower costs and increase revenue. With systems and processes in place, your business becomes scaleable and the transferring of knowledge is possible and effective. Request a demo and see how RICS can help you consistently repeat success. Retailers need to start preparing for the EMV liability shift coming in October 2015. This liability shift means that if the retailer has not upgraded to an EMV terminal, and there is a transaction with a counterfeit card in the store, the retailer will take responsibility for the loss resulting from the counterfeit cards. Here is what you need to know about the EMV liability shift: • The EMV chip is aimed at preventing transactions with counterfeit cards, not lost or stolen cards • Make sure you have EMV-certified terminals that can accept credit cards with EMV chips • Most EMV cards will use PINs in addition to the chip • EMV payment technology prevents fraud by storing cardholder data and security keys within the chip, so the data can't be used to create another chip card if copied Want to learn more? Take a look at our infographic or watch NRF's video "7 Questions About America's Credit Card System Answered."
Tips for Identifying and Marketing to Your Best Customers
If you're thinking about POS and inventory management, then you probably have some inkling of the value of data-driven decisions. Analysis of sales, inventory turn, and ROI can all provide good data to help you decide on product assortment and stock levels. These are all solid KPIs to help you manage the inventory performance side of the business. However, this is only half the battle. Beyond choosing what to stock for those customers who come through your doors, we must determine how to get those doors to swing more often. Attracting new customers is one of the biggest challenges. Marketing choices abound, and depending on which expert you listen to, you can throw your advertising dollars at a plethora of different methods. So, how do you evaluate the success of your marketing efforts? Measuring the Return on Investment (ROI) is usually the best way. My experience as the former CEO of a five-store retail footwear company has shown me this: casting a wide net to attract new customers is an expensive thing to do and a difficult thing to measure. Where did I find the biggest ROI? The answer is in motivating my customer base to come back more often and make bigger purchases. So how do we actually make this happen? Luckily, RICS Software puts these tools at your fingertips, and I've used them time and time again.
1. You must track who is buying and what they're buying.
This is easily done by linking every purchase to a specific customer record.
2. You must have the ability to sort that data by different factors.
What brand was purchased? What class of merchandise did they buy? When was the purchase made? These and a multitude other questions can be answered through running a 'Customer List' report in RICS. Once you have this list, the hard part is done.
3. You can now choose your preferred method of contact to deliver a specific offer to a customer that you know will resonate with them.
Whether it's a personal email, a direct mail piece, or a phone call from their specific salesperson, you can now foster those personal relationships that make your customers feel good about coming back and buying in your store. The next question is, how else can you motivate your customers to buy more often? Find out here. RICS offers multiple ways to save time on the reports that you need to run in your store. There's a variety of predefined reports that you can run that will give you the majority of the information that you would need for your store. That being said, we don't always have the exact report that you are looking for and, in these cases, there are a multitude of additional options that can be toggled in reports to view the information you're looking for. It can be difficult to keep track of which options need to be selected when both an inventory valuation and viewing SKUs with markdowns start from the same Stock Status report. To help with this, RICS allows you to save the reports that you plan on running again. Give your report a descriptive name, such as "Inventory Valuation," and use the Save Report button at the bottom of the reporting page. Then, when you wish to run this report again, you can use the LookUp tool at the top of the reporting page to find this report and run it again with the exact same criteria selected. This will help save time with common reports and save frustration with less frequently used reports. To make groups of reports that you often run together more manageable, RICS allows you to save groups of reports into a batch so you can quickly run them all at the click of a button. Once you've saved your reports, you can then add them to a batch in the Manage Batch screen in reporting. Here you'll create a new batch name, such as "Month's End," and add any reports to this batch that you would run at the end of each month. When the time comes to run your monthly reports, you'll go to the Run Batch Reports page and run the "Month's End" batch. This will queue and run all of the reports that you've added to this batch with no additional configuration necessary. Have additional questions on reporting? Check out our Reporting Best Practices Guide. The month of May in Indianapolis is a crowd drawing, heart pumping and exhilarating time for race fans. And I'm not talking about the fans looking to cheer on Ed Carpenter in our world famous 500 mile race. I'm talking about the fans who hit the ground running every May, literally. With the world's largest mini marathon and other fun running events around the month of May, Indianapolis draws one of the biggest running crowds every year for the chance to run the streets of Indianapolis. Which means, expos are full of people looking to purchase last minute apparel and shoes for their big run around the circle city! So how do you make sure you're ready to open up shop and help visitors to our city find (and purchase) the perfect gear to help them complete their race with confidence? Check out these three tips for making your mobile sales more efficient and friendly this year: Use a 1:1 Approach If you can, position a sales associate with mobile POS at each merchandise table. This enables you to interact with customers more and allows customers to avoid waiting in line to make a purchase. Sometimes lines give people the perfect amount of time to talk themselves out of a purchase that might not seem necessary. Line Busting If you don't have the manpower to cover each merchandise table at your pop up store, make sure you have a floater equipped with a mobile POS device to help keep the line short. Expos are filled with tons of booths with tons of products, if a customer sees a shorter line at another booth you may risk losing a sale. Have your associate keep an eye on when the line gets too long so he or she is able to swoop in and keep the waiting short for your customers. Be Attentive Just like in your store, you want to be sure you're able to give the right amount of attention to each of your customers at an event. Mobile POS devices allow you to be at a customer's side and answer any questions as they make their purchasing decision. Once you've helped them decide on the perfect piece to purchase, you'll be able to ring up the sale right there. Even if they are from out of town, the chances of them returning to your booth next year are higher if they remember your team as being helpful and knowledgeable with the products. While the month of May might already be upon us, these tips are perfect to implement any time of the year at any event! Don't let a late start to race month keep you from crushing mobile sales the rest of the year. To learn more mobile POS tricks of the trade, download our 3 Ways to Use Mobile POS ebook. It's no secret: RICS provides a LOT of reports for you to analyze what's working in your store, and what isn't. Want to identify which SKUs haven't sold any units in the past six months? There's a report for that. Want to analyze the effectiveness of a promotion? There's a report for that. Want to figure out who took your lunch from the break room refrigerator? Sorry we don't have a report for that. (I mean, come on.) But we can earn you money by identifying missed sales opportunities due to lack of stock, and I'd argue that's just as satisfying as nabbing the lunch thief. The point is, RICS offers a wide variety of opportunities for you to utilize your business's data to make better, more profitable decisions. Sometimes, though, it's hard to know exactly where to start, so we're here to help. Here are three of our recommended weekly goals that you should be analyzing, and the reports that will get you the data you need:
1.  Compare this week's store sales to this week's sales from last year
This allows you to measure your performance using the same time period from last year as a benchmark. How to do it:
Dashboard
Business Area: Sales
Report Name: Sales Summary Comparison
Order by: Store
Period: 1 week
Run the report to view sales performance for the selected store(s)
2. Assess salesperson performance
This enables you to recognize your top employees and coach stragglers.
Dashboard
Business Area: Salespeople
Report Name: Salesperson Status
Period: 1 week
Sort Dashboard results by Sales or one of the Averages depending on your sales goals.
Run Salesperson Analysis to drill into supporting details.
3. Analyze markdowns, returns, refunds, and voids
So I know this post promises three weekly reports, but this is one you should really be running every day if you want the most accurate snapshot of your business. It enables you to evaluate unauthorized markdowns, returns, refunds, and voids. Do it weekly at a minimum, but we encourage you to look over these numbers on a daily basis. Here's how:
Sales Journal
Sales Period: Today
Tender Types: None
Limit Tickets: Unmatched Prices, Returns, Refunded and Voided
Sales Type: Store Sale
Additional Options: Return Code Summary, Payout Details, Discount Summary, Coupon Summary
Next steps:
Verify discount reason/ markdown approval
Validate return reason
Validate redeemed coupons
These reports provide you with the data you need to execute your business goals. Want to learn more about reporting? Download the Reporting Best Practices guide from the RICS Help Center. So you've been a retailer most of your career and you have a great handle on your inventory and general store operations. But what if something happened to you? What if you wanted to pass the business on to someone else or sell your business? How would you transfer all of your knowledge and retail know-how? Without a POS and inventory control system, it is going to be very difficult to transfer all of your valuable experience and knowledge. If you are the business, then all of the value is in you, not the business itself. You need to be data-driven and use technology to your advantage. Having actionable data from your POS and inventory control system will validate the gut feeling you currently use to run your business. Through analysis of this data, you will also learn things you never knew about or thought of before. Having a data-driven perspective of your business allows you to look at things through a different lens. Having actionable data allows you to establish scalable procedures and operational practices. You can do this by empowering others to use the data to make decisions and to maximize efficiency in your business. You are most likely a bottleneck in some parts of the business because you possess all the information. There is always room for improvement and ways to increase revenue. If you are not currently using technology to provide actionable data, then you should seriously consider making a change. You could truly make huge gains and lower your operating costs. Click here to learn more about what data can do for you. [vc_row][vc_column][vc_column_text]How much time do you spend walking around your shop counting items that need to be replaced? Even if you don't typically sell many of the same items over and over again, there are usually some ancillary items that you carry on a consistent basis. What if I told you that there was a way you could drop that clipboard and gain back all the time you spend counting those "fill-in" items? What if that whole process of ordering replacement inventory from multiple different vendors could be facilitated with the click of one button?
Welcome to the world of model stocks!
Not only will you find that utilizing model stocks is a significant time saver, you'll find that it will ensure that you don't miss one of the items that should be on your radar. RICS allows you to tackle the issue of deciding on your model stocks orders from a couple of different perspectives. First, after running the appropriate 'Best Sellers' or 'Sales Analysis' reports, you can decide for yourself which are the appropriate items to be put on model. Then it becomes as simple as deciding on the minimums and maximums you want to carry for each item, even down to the particular size. In RICS, this is easy to facilitate; you only need a number of items put into a grid:
After creating your models, you can allow RICS to generate an Automatic Purchase Order based on either those minimums and maximums in the grid that you designated as the models or sales performance. If you choose the sales performance route, you can use either 'Sell-Thru' percentage or replace just the quantity sold. Regardless, these simple steps can cut back the time spent on the replenishment ordering process by 90%. And don't worry retailers, just because it's an 'Automatic Purchase Order', doesn't mean it will be automatically ordered. You'll still be holding the reins of your wallet.[/vc_column_text][vc_row_inner][vc_column_inner width="1/2″][vc_column_text]
[/vc_column_text][/vc_column_inner][vc_column_inner width="1/2″][vc_column_text] Watch our free webinar featuring Paul Erickson (SVP of Client Services at RMSA) about open-to-buy, a financial strategy that helps retailers focus on accurate forecasting and selling strategies to help increase profits.
[/vc_column_text][/vc_column_inner][/vc_row_inner][/vc_column][/vc_row] The economy is starting to turn around, but businesses still need to monitor where their payroll dollars are going. RICS clients turn to our team for help with managing payroll dollars and payroll hours. RICS has a powerful time clock tool that tracks when employees clock in and out, while also providing a detailed analysis of how each employee's hours were allocated: sales or non-sales. Why is the distinction important? When using the time clock function, a store owner or manager can get detailed information from the Salesperson Analysis report that shows: hours worked in sales, profit, returns, commission, perks, average sale $, and multiple sales. The Salesperson Analysis report can be used to help identify which employees may need more training or education. Time management is an important component of your business as well. RICS assists you with tools like the Sales by Time report. This report shows an owner or manager exactly when their busiest sales hours are, allowing them to confidently forecast periods of high and low volume. Use this to allocate payroll dollars efficiently.